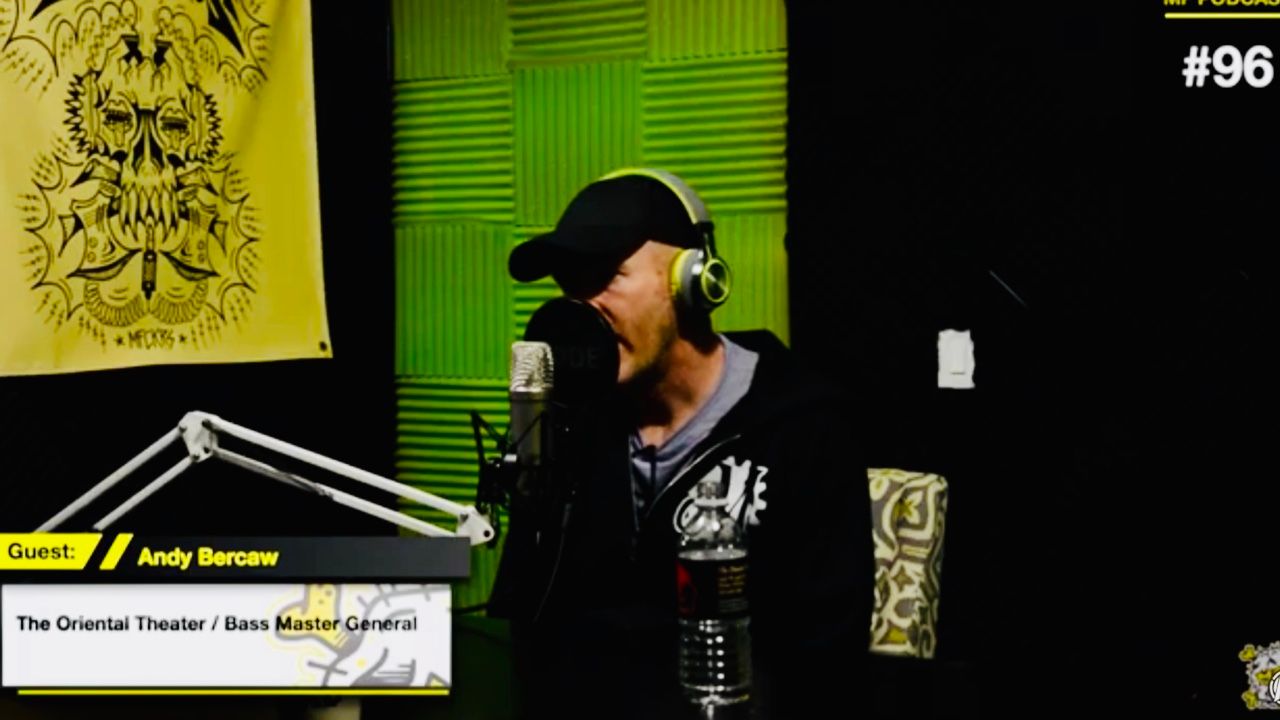 Greetings MFCKRS!                  
Welcome to Episode #096 of The MF Podcast! 
Andy Bercaw is co-owner of The Oriental Theater in Denver, CO as well as one of the most sought after bass players in the biz. He plays for Cajun Country Music legend Doug Kershaw as well as The Samples (for whom he also acts as tour manager). He has played as a hired gun for many great musicians over the years, but closest to our hearts, he is the full-time bass player for our party rap band White Fudge (and even stood in for Logan after a minor surgery put him on the bench!). On top of all this, he's a dear friend and mentor who possesses a great wealth of knowledge regarding life as a working musician and bar/venue owner. 
Enjoy! 
Thanks so much for listening! Be sure to rate, review, subscribe! To learn more about other projects and to help us make cool stuff, please visit http://www.patreon.com/mfruckus.          
The MF Podcast is recorded at The Nug Nation studios, Denver CO - thenugnation.com 
Recording Engineer/Co-Producer: Gordon Leadfoot 
Editor/Co-Producer: Gene Skibbons 
Hosts: Aaron Howell, Tony Lee, Logan O'Connor and Ty Blosser 
This podcast is made possible thanks to the support of The Nug Nation, Evergroove Studio, RocketSpace, Flipside Music, Matula Plumbing, Mutiny Information Cafe and our badass Patrons. 
The MF Podcast is a Mutiny Transmission.